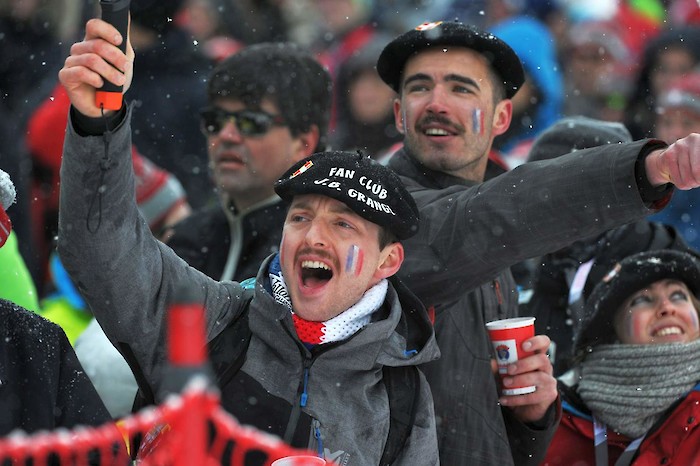 21.01.2018
In fancy dress, waving flags in their hands, with giant hats on their heads or painted faces. Cheering, laughing, emotional. At the side-lines, on the VIP grandstands. From Austrian, Switzerland, Germany, all over the world. Loud, colourful, flamboyant and, above all, in huge numbers. Those were the Hahnenkamm-Fans 2018.
Many thanks to you all! Thank you!
Without you, dear fans, the Hahnenkamm Races would not be what they are today, or how they have been over the past week. The races have seldom been so uncomplicated or run so smoothly. Kudos to you, you all have our greatest respect, dear fans! We're already looking forward to next year!
Photo © K.S.C.
---