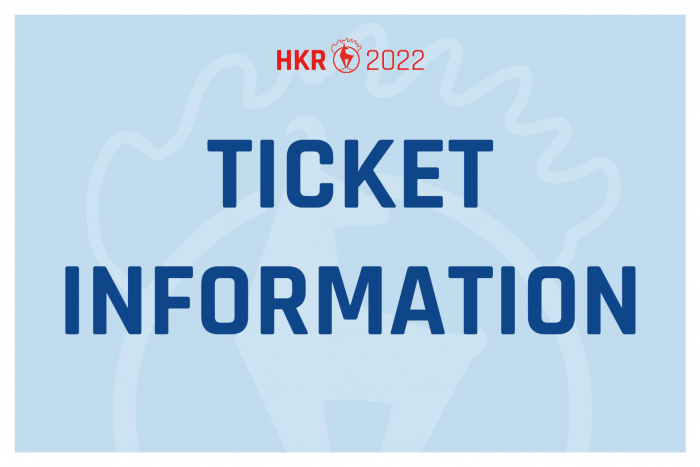 13.01.2022
Hahnenkamm Race fans have had to be patient, but the time has finally come: all information on tickets for the Training, Downhills and Slalom.
After last year's enforced spectator-free Hahnenkamm Races, fans are now allowed to attend this year's event - admittedly only 1000 per day, but at least there will be a sports-loving crowd in the finish area again. However, attending the races will be somewhat different to what our regular audiences are used to, and this is where we ask for your understanding. We have done everything within our power to open our races to the public again, but limited ticket quotas due to the pandemic, official requirements and the unabated huge demand make it impossible for us to even come close to fulfilling everyone's wishes.
This year there will only be grandstand seats and no standing spectator room in the general event area or alongside the racecourse. Admission requirements include a valid 2G certificate (vaccinated or recovered), as well as a negative PCR test not older than 72 hours. FFP2 masks must be worn at all times throughout the entire spectator area - starting at the access control points. Masks may of course be removed when consuming food and drink.
In order to offer as many fans as possible the opportunity to visit the ski extravaganza - despite limited ticket availability - grandstand tickets will also be sold for the first time for Downhill training days. Tickets for the Downhill training run on Wednesday (19th January) are available at a special one-off price of Euro 30, tickets for the Downhill training run on Thursday(20th January) are priced atEuro 40 – each including a merchandising gift.
Tickets for the training runs are available at:
www.hahnenkamm.com/ticket
Due to these heavily restricted numbers and to prevent black market sales, tickets for the two Downhill runs (21st and 22nd January) and the Slalom (23rd January) are NOT available in the online ticket shop. For grandstand tickets on race days, please contact ticket@hahnenkamm.com with your ticket request. Due to the last-minute nature of these ticket sales, potential restrictions to the whole visitor experience (FFP2 mask, obligatory PCR test) and the desire to make the event affordable for all fans, original prices have been reduced by 30 per cent. A grandstand ticket for the Downhill on Friday costs Euro 154 (instead of 220), for the downhill on Saturday Euro 254 (instead of 350) and for the slalom on Sunday Euro 154 (instead of 220).
Further details on purchases, reservations and admission rules can be found under this link:
ALL GENERAL INFORMATION ABOUT TICKET SALE
A number of tickets will be allocated to K.S.C. members as a draw for training days.
All information at www.hahnenkamm.com/en/race-2022/ksc-ticketdraw/
---
Related Posts
---