Create the HKR-Poster 2025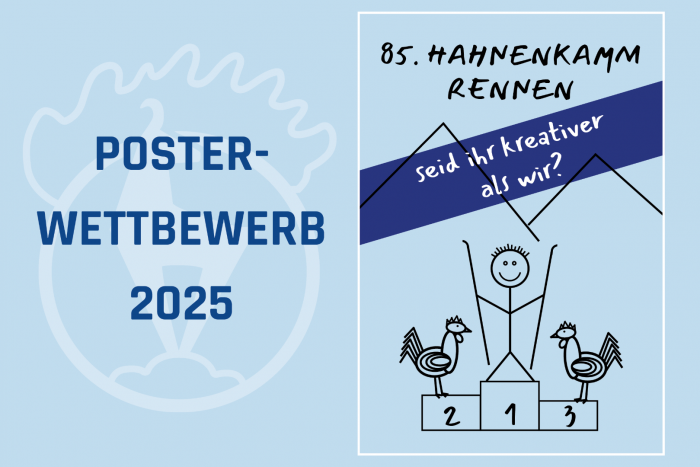 21.08.2023
Submissions for the Hahnenkamm Races 2025 poster will only be accepted until August 31, 2023. The winner awaits 7000 euros and a VIP invitation to the Race in 2025.
The Kitzbüheler Ski Club and the Bank for Tyrol and Vorarlberg are looking for the new poster for the Hahnenkamm Races in 2025 and hereby invite all interested parties to apply for the design of the poster. Submissions for the poster will only be accepted until August 31, 2023.
We would like to continue the annual tradition which started in 1987, of the official poster being designed by independent artists. This new type of open and international invitation to participate is intended to emphasize the reputation of this event as an International Sport Festival.
The poster image itself is used to market the event on advertisements and other printed materials, such as tickets, merchandise and the official website etc.
The winner can look forward to 7,000 euros and a VIP invitation to the 2025 Hahnenkamm Race.
(Further details can be found in terms and conditions of the 2025 poster contest).
The Kitzbühel Ski Club and BTV are looking forward to receiving numerous entries.
FACTS:
Anyone can take part in the competition.
Please email all designs to poster@hahnenkamm.com
Deadline: August 31st 2023
A maximum of three designs may be submitted per person.
Designs created with the help of artificial intelligence will not be accepted.
All conditions of participation and the entry form can be found here:
Poster Contest 2025 - Entry Form
Poster Contest 2025 - Terms and Conditions
---
Related Posts
---