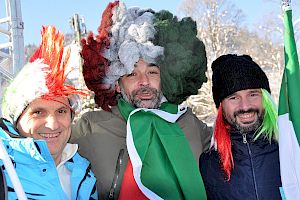 21.12.2017
We are looking for the best fan photos. Post your Hahnenkamm picture with #hahnenkamm on Facebook, Instagram or Twitter. Three Hahnenkamm-Caps 2018, three HKR scarfs and photo books will be won. We wish you much success!
By the way, you can see all #Hahnenkamm pictures here.
This raffle is not related to Facebook! 
---
Related Posts
---