History of the Hahnenkamm Monday Races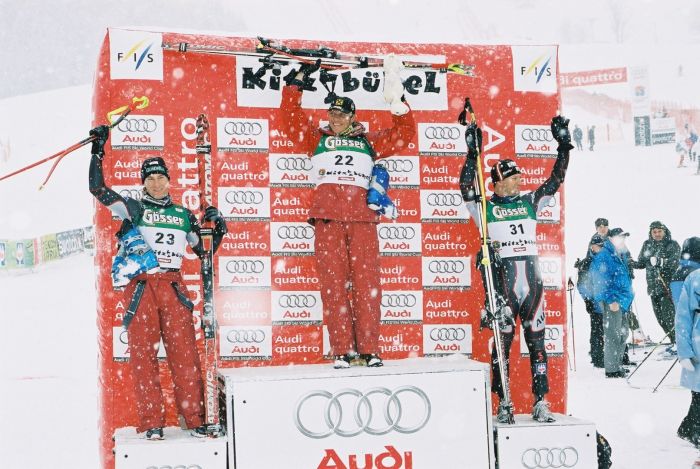 23.01.2021
Due to changes in the Hahnenkamm Race programme, a race will be hosted on Monday again in 2021. The last time this happened was back in 2005.
Hahnenkamm Downhill on Sunday; Super-G one day later on Monday. No one is likely to forget the 81st Hahnenkamm Races any time soon. It is not like it has never happened before, but certainly not often. This is only the sixth time in Hahnenkamm history that a race has been held on a Monday. The first time was in 1951, when a substitute Downhill race was moved from Friday to the beginning of the next week (winner: Christian Pravda). 44 years then passed by, before the next Monday race! The very first Super-G in Kitzbühel was held in 1995 and won by Günther Mader. Three years later, a substitute Slalom was held on Monday (winner: Thomas Sykora).
One Monday race that is etched in the memory of many Austrians, took place on 27th January 2003. The air over the Hahnenkamm swirled with giant snowflakes as Hermann Maier celebrated an incredibly emotional victory. His triumph (ahead of Christoph Gruber and Stephan Eberharter) was his first after a serious motorbike accident on 24th August 2001. And because he enjoyed it so much, the "Herminator" repeated the exercise two years later and won the 2005 Super-G, which had been postponed to Monday.
Five Monday races in Kitzbühel have thus far secured five victories for Austrian athletes.
P.S.: In case you didn't know, the last time a Downhill took place on a Sunday was in 1987.
---
Related Posts
---