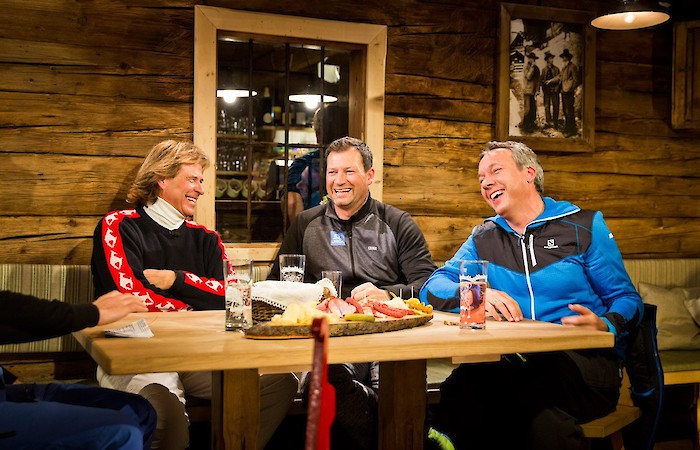 19.01.2020
An exclusive live broadcast of "Sport und Talk aus dem Hangar-7" dedicated to the 80th edition
of the Hahnenkamm Races will be screened from the Seidelalm on Monday, 20th January at
21:15 hrs.
The first Hahnenkamm Races took place in March 1931 on the legendary 3312 metre long
Streif. No other slope in the Ski World Cup sees athletes triumph in front of such an enormous
audience.
What better reason to honour this epic event's past and present than with bygone heroes (Fritz
Strobl, Hansi Hinterseer, Stephan Eberharter, Didier Cuche, Daniel Albrecht, and more), as well
as current skiing greats (Dominic Paris, Thomas Dreßen, Josef Ferstl)?
The TV guests – an overview:
Dr. Michael Huber (President of Kitzbühel Ski Club)
Hansi Hinterseer (1975 Kitzbühel Slalom winner)
Hubert von Goisern (musician)
Hannes Reichelt (2014 Kitzbühel Downhill winner)
Dominik Paris (three-time Kitzbühel winner)
Fritz Strobl (Streif course record holder)
Stephan Eberharter (three-time Kitzbühel winner)
Didier Cuche (six-time Kitzbühel winner)
Daniel Albrecht (crashed on the Streif in 2009)
Thomas Dreßen (2018 Kitzbühel Downhill winner)
Josef Ferstl (2019 Kitzbühel Downhill winner)
---
Related Posts
---