"A few adjustments have been made."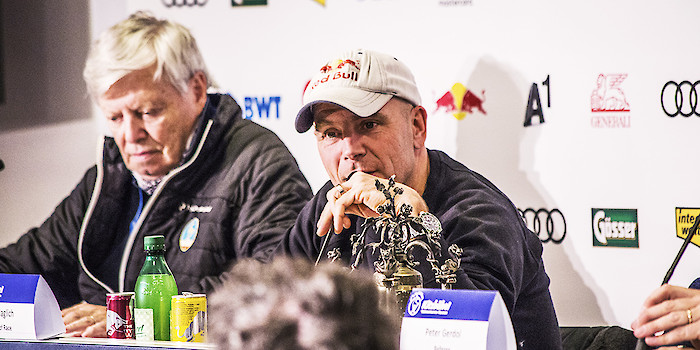 17.01.2017
Axel Naglich, this week's first event is over: how did you like the Europacup?
I think it was a successful event all round. It was obvious that the racers were having fun and enjoying the opportunity to race in World Cup conditions - they were outstanding conditions indeed. For the course team and myself it was sort of a final rehearsal before this weekend's events and I think that did us good.
So, it was the first of its kind but not the last?
Next year we'll be putting on the Junior Race, but we'd like to host the Europacup again in 2019. I always thought that a series of classic races in Wengen, Garmisch and here could be a cool way to make the Europacup more attractive. You could compare it to football: we need to make sure that ski sport has a good second league too.
How will you be preparing yourself for the rest of this week?
In an interview not long ago, Michael Huber, our K.S.C. President, mentioned that all our preparations are always finished by the Friday before Race Week - that's not quite true (laughs). Our first Team Captain's Meeting was on Monday evening, now our main job is to ensure the racers have two good training runs and that the piste doesn't get damaged.
How has the course been changed compared to last year?
Well, we tweaked the course line at the Oberhausberg. The racers' speed over the Hausbergkannte will be about 5 km/h slower now, which should definitely make a difference with regards to safety. We also made sure that there aren't too many blue lines in this section, as they are meant to show the athletes the piste's relief and too many could confuse rather than help them. Floodlights have been installed as well, which will provide better visibility on the Hausbergsprung in case the sun decides to disappear.
What thoughts do you hope to wake up to next Monday morning and what characterises a successful Raceweek?
The most important thing for the Organizational Committee is that no racer was injured. Everything might go perfectly, but the last thing we want is for anyone to be in hospital on Monday – that's something I will gladly do without. I'll also be happy if the weather plays ball.
---