Peter Fill: "I would put my money on Dominik Paris"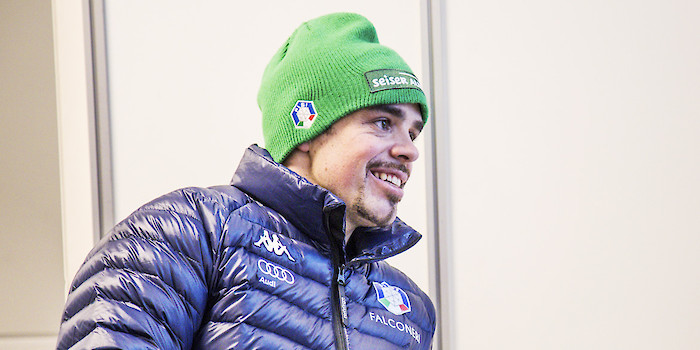 16.01.2017
Peter Fill, how does it feel to return to Kitzbühel as the Downhill winner?
The same as any other time. I love coming to Kitzbühel as it is always an enjoyable weekend. The racecourse itself is not fun, but a huge challenge. I have many positive memories after my win last year, so am highly motivated.
When you look back on the 2016 race, during which many of your colleagues took a tumble, how did it feel to wait as leading contender down by the finish line for so long?
Falls are part and parcel of our sport and if you look back over previous races, there were certainly no more incidents as in other years. There are, of course, more pleasant things to do than to stand by and watch as Hannes (Reichelt, editor's note) or Axel (Lund Svindal editor's note) crash out. I was still able to enjoy the experience, however. It was a great day for me.
And this year? Do you feel more pressure as winner, or are you more relaxed?
I believe the latter is the case. The pressure is not as big as it once was, my dream has already come true. Be that as it may, the desire is still there to make the winner's podium again.
Europacup athletes competed on the Streif on Monday and talked about the importance of gaining experience on the Streif. Do you agree?
It is one of the few racecourses in the World Cup where this is the case. You can take risks as a young athlete and hurtle down the course in Kitzbühel, but you may only achieve success one time out of ten. At the same time, you are risking a great deal, something which you should be aware of as a young athlete. Those of us with more experience may be better equipped to decide which slopes are worth taking risks for.
Who would you like to share the winner's podium with this year?
I think that Austria's Hannes Reichelt is best suited to this racecourse. That being said, I would put my money on Dominik Paris.
---