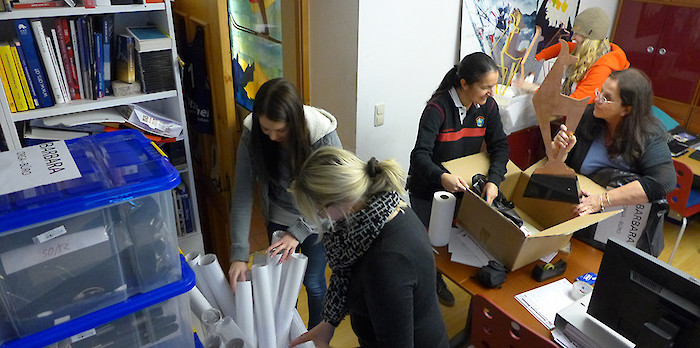 04.01.2016
The Race Week at the foot of Mount Hahnenkamm will open in 16 days. Members of the Organization Committee eagerly look forward to this traditional sporting event in the third week of January.
The K.S.C. office will "move" into the organization, race and press offices at KitzKongress K3 on Friday, 15
th
January in order to prepare everything for the teams and media representatives over the ensuing two days. The Organizing Committee is expecting the first officials to arrive on Monday, 18th January. The working pace for event organizers, Kitzbühel Ski Club, will then pick up speed and pretty much resemble that of the Slalom race on the Ganslernhang, with twists, turns and challenging transitions that require flexibility and the ability to maintain tempo and work with nature and all its challenging factors. The Race Week officially opens with the Junior Racers and interviews with contemporaries in the Museum on Tuesday evening. In addition to Organizing Committee meetings, there will be Team Captain's Meetings as well as numerous press conferences for the diverse ski associations, the ski industry and its sponsors. The sporting event, however, always remains firmly in the foreground. Training runs, Junior Race, Super-G, evening Combined Slalom, the Downhill and Slalom. Numerous side events, most notably the Kitz
Charity
Trophy at Rasmusleitn, rounds off the extensive programme. The Fan Zone in Kitzbühel's town centre invites spectators to join in the celebrations. Kitzbühel is not only a hub of sporting activities during the HKR Week; many companies take advantage of this opportunity to promote their economic network.
---