Final Team Captain's Meeting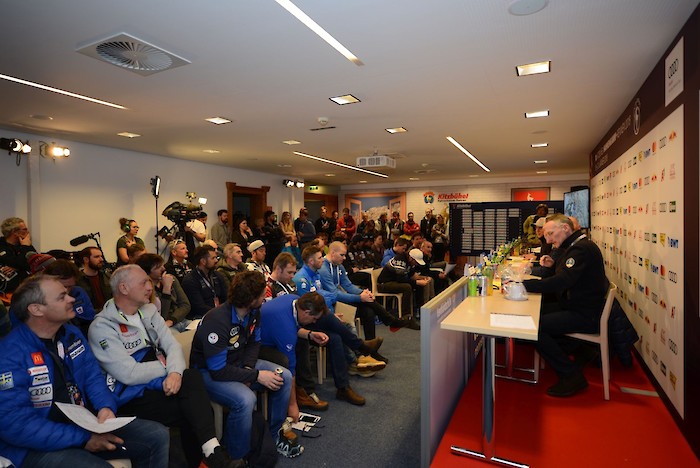 20.01.2018
"The Downhill is over, and now we can invest our remaining energy into the Slalom."
... Axel Naglich wasted no time at the final Team Captain's Meeting in getting straight to the point. After German racer Thomas Dressen's "historic victory" – 39 years since the last black-red-gold triumph in the Kitzbühel Downhill – it was time to check out tomorrow's weather forecast.
Unfortunately, the predictions for the impending Slalom are not perfect, however:
"We're leading five-nil and tomorrow we're going to win this game"
...Markus Waldner sums up the successful race week by quoting Michael Huber.
Photo © K.S.C.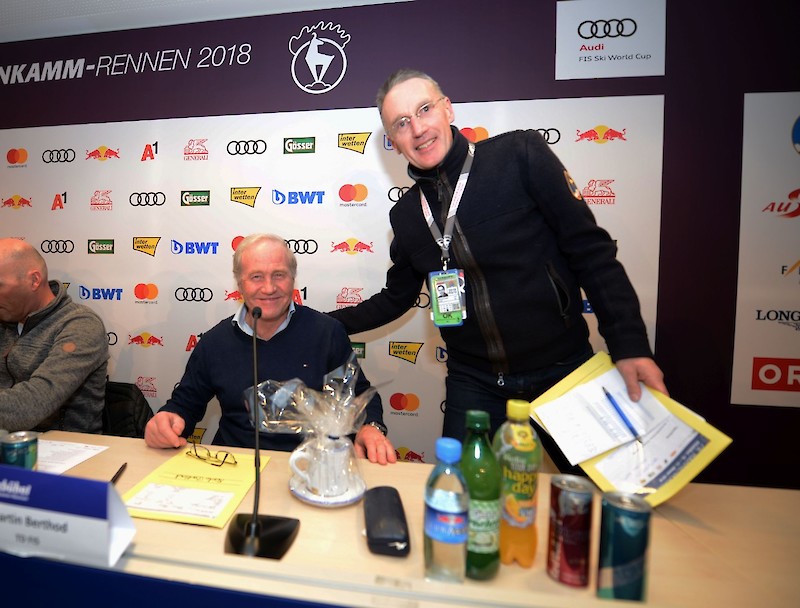 ---