Hiroyuki "Hiro" Aihara - a former Japanes ski racer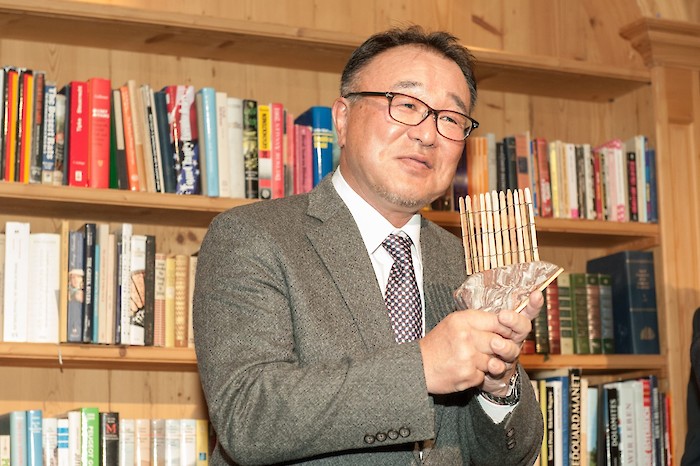 29.01.2020
The Japanese ski racer was born on 5th June 1961. He competed in the World Cup for the first time at the tender age of 19 and retired from his ski racing career after a Downhill race in Furano (Japan), where he came 9th, his best ever World Cup result. Throughout his career, he suffered broken bones on seven occasions. He particularly remembers his fall at the 1981 Lauberhorn Races in Wengen (Switzerland). His crash on the Streif on 9th January 1985, however, is legendary. 
He was denied a spot in the Sarajevo Winter Olympics of 1984, despite desperately wanting to compete. Japan only had one start place, so Aihara had to make way for his colleague. His luck didn't improve for the World Championships either: he was never able to compete there unfortunately, due to injuries. He was Japanese Champion no less than five times. 
During his active career he studied sports – Aihara had always wanted to become a teacher. But the Japanese athlete eventually became a coach, with the aim of encouraging young people to take up sport. Hiro Aihara has previously coached young Japanese athletes at major events. The former ski racer was also employed by Tokai University in Hokkaido, which maintains a close relationship to Austria. They hold, for example, ski courses in St. Christoph am Arlberg. The University is very well known: ski jumping stars such as Noriako Kasai have studied there. Aihara still works at the University, and skiing continues to be close to his heart.
HKR Organizers, Kitzbühel Ski Club, honour not only the athletes who make it to the top of the leader board. "There are racers who never make it to the top and we like to remember them too," said HKR Organizing Committee Chairman, Michael Huber.
Racing fans still remember the day of Aihara's fall during training in 1985. Wearing start number 77, he crashed out at the Mausefalle and hit the picket fence, before somersaulting several times over and losing his helmet. He had to be flown by helicopter to hospital from the crash site.
Aihara was delighted to be invited back to Kitzbühel this year and asked to step out from behind the scenes. He was honoured with a miniature version of the fence that he skied into all those years ago, mounted on a stone from the Hahnenkamm Mountain.
---
Related Posts
---