K.S.C. Mourns Hannes Huter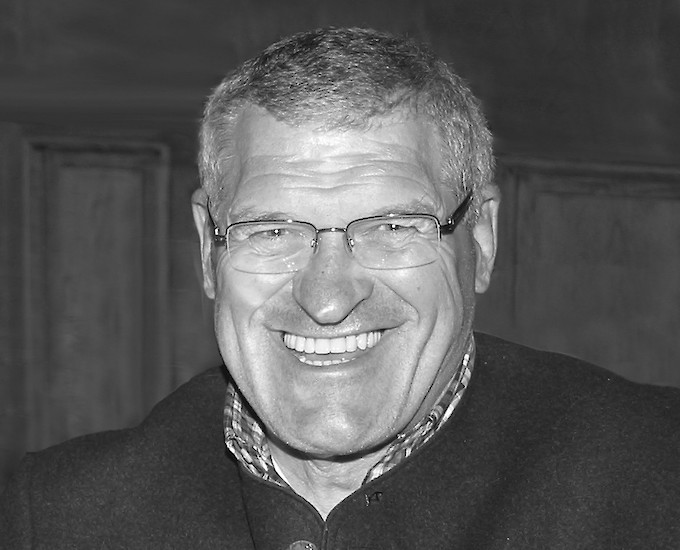 03.07.2018
9th August 1948 -  2nd July 2018
Senior official of Kitzbühel Ski Club (K.S.C.) since 1986
We will miss Hannes Huter. The 69-year-old Club5 and World Cup ski family member was known around the globe. He was a popular representative for international relations in the world of skiing, not only as the Director of Club5, but also as board member of Kitzbühel Ski Club, Organizers of the Hahnenkamm Races.
Hannes Huter was elected as an official at Kitzbühel Ski Club in 1986, initially as Deputy Treasurer on the Committee, and as a member of the Board for Guest Services and Marketing from 1996. Hannes was appointed Vice President of the Ski Club Board in 2006.  An unmistakable presence, Hannes was responsible for ensuring the well-being of the many international guests at the Hahnenkamm Races. He liaised constantly with sponsors and outfitters, whilst always maintaining a focus on the protection of K.S.C.'s reputation and best interests. Hannes, however, preferred to keep himself out of the limelight.
Entirely unexpected, and just before his 70th birthday, a routine health check revealed a heart problem that necessitated emergency surgery, from which Hannes sadly did not recover.
The K.S.C. Family would like to express their deepest sympathy to his wife Gabi, his daughters, Marlene and Johanna and family. We will always remember him as a warm-hearted and multi-talented person, someone who was loved by the international ski world, a man who enjoyed being in the company of others and appreciated a glass of fine red wine. Above all, someone who lived for the Ski Club!
He will never be forgotten!
Awards
1990 – Hahnenkamm Honorary Award in Gold
2003 – Kitzbühel Ski Club Honorary Award in Gold for Outstanding Services
2006 – Austrian Ski Federation Silver Award
2008 – Austrian Ski Federation Gold Award
---