Loyal benefactors of the Hahnenkamm trophies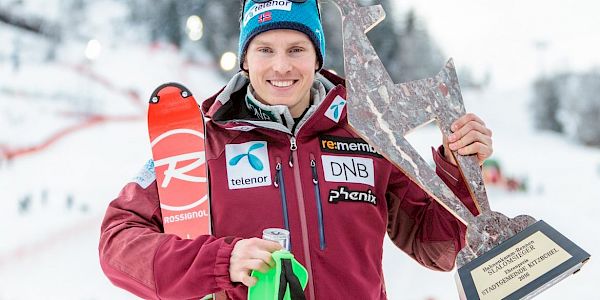 When the first Hahnenkamm Races took place in 1931, the subject of how to award the winners became an issue. Together with the Bergbahn AG Kitzbühel "Kitzski" Cable Car Co., it was agreed that the Hahnenkamm Races would be held in March. This late date was chosen to show the world that skiing in Kitzbühel was still possible during this month of the year. Bergbahn AG promoted this welcome advertising campaign with the donation of a challenge trophy. Bergbahn AG Kitzbühel kept its side of the bargain and donated the prizes for the Downhill. Again this year, the "Gams" (chamois) designed by Johannes Schroll, will be handed over to the victors at the evening winner's ceremony. Made from polished marble, the Gams is decorated with a gold leaf finish. As a special feature, the Downhill Gams is adorned with a shield as well as a brass laurel wreath. The athletes that come second and third in the Downhill also receive a Gams trophy, with an aluminium and copper leaf finish.   The Super-G Gams is made of acrylic glass and donated by Kitzbühel Tourism. To distinguish the Super-G winners, the Gams are framed with a border of gold, aluminium and copper, as are the Slalom Gams, which are donated by the municipality of Kitzbühel. Crafted from "Schattberg marble", one of the rock types that forms Mount Hahnenkamm, the outer edge keeps the prize in shape and provides a distinguishing feature. The pedestal on which the Gams is mounted, is the same for all trophies. A black trapezoidal wooden footing with high-gloss lacquered finish, forms the base of every Gams trophy. Kitzbühel Town Sparkasse Bank is donating the prize for the first Europacup Races to be held in Kitzbühel this year. Europacup winners can look forward to receiving a Gams (chamois), mounted on a base of Hahnenkamm stone, designed by Franz Pfurtscheller. In previous years, Sparkasse Bank provided the honorary prize for the Combined Event.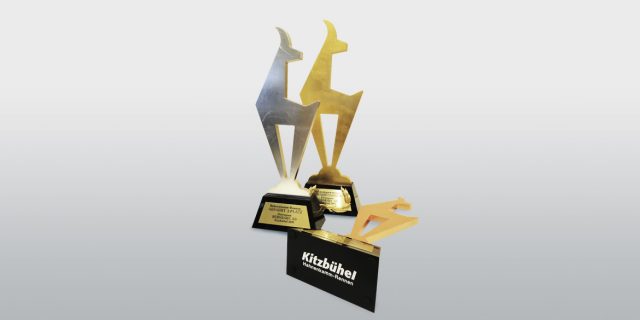 The loyal benefactors of the Hahnenkamm trophies.
Europacup      (16.01.2017)    Sparkasse Kitzbühel Super-G                  (20. 01.2017)   Kitzbühel Tourism           Downhill                 (21.01.2017)    Bergbahn AG Kitzbühel Cable Car Co. Slalom                     (22.01.2017)    Municipality of Kitzbühel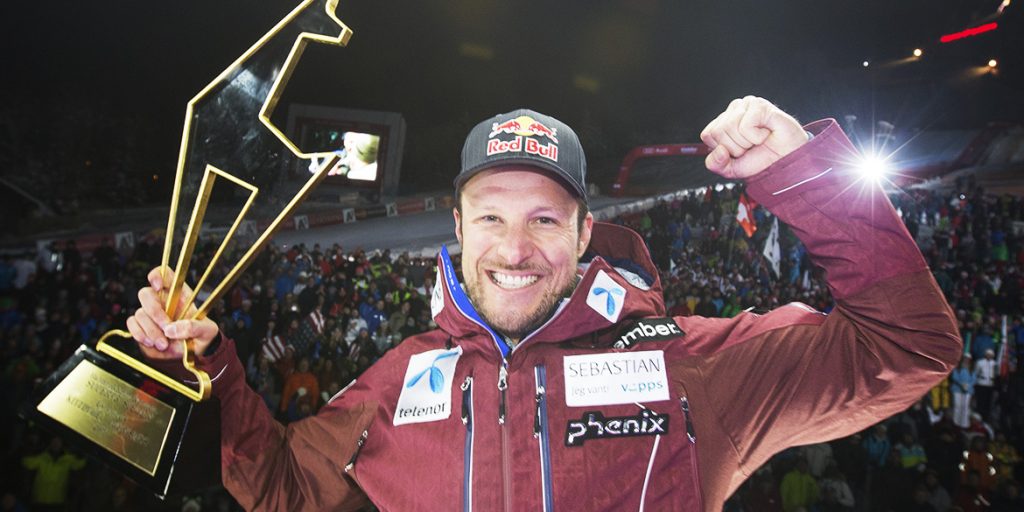 Voriger Beitrag
Nächster Beitrag