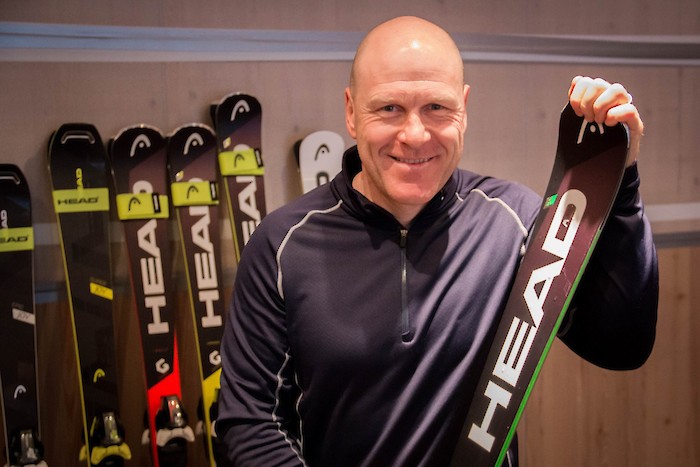 19.01.2018
Downhill – the supreme discipline of the Hahnenkamm Races, in which the reign of its' undisputed king remains unbroken. Five wins in total, first in 1998 in the Downhill Sprint, then ten years later the second. Success continued: 2010, 2011, 2012 – he stood on the highest step of the Kitzbühel winner's podium again and again. Jubilation surrounded one man:
Switzerland's Didier Cuche.
Even if he no longer hurtles down the compact World Cup course today, Cuche keeps coming back. Usually with guests, to whom he offers a peek behind the race scenes.
"Today ,for example, we visited the Start-House"
...he says in the ski cellar of his hotel, "the guests will certainly watch the races more closely now on Saturday, and follow them even more intensively."
Although he could be excused for doing so, Cuche does not rest on his laurels. "My diary has never been so full". When he's not showing visitors around the legendary racecourse, he is involved, for example, in promoting young ski talent in his home region. And he is doing it well: The Didier Cuche Golf Charity raised 60,000 Swiss Francs in 2016, half of which went to the benefit of young skiers, and the other to aid communities in Cambodia.
Above all, he hopes for the racers to cross the finish line safely this weekend. "The fine line between success and failure is sometimes very tight, very narrow," he reports, "as is the one between failure and fall."
"He who knows his own limits and the limits of the racecourse, will get down safely and fast."
Didier knows what these limits are best, and he certainly won't be toppled from his Kitzbühel throne anytime soon.
---