Team Captains Meeting on Friday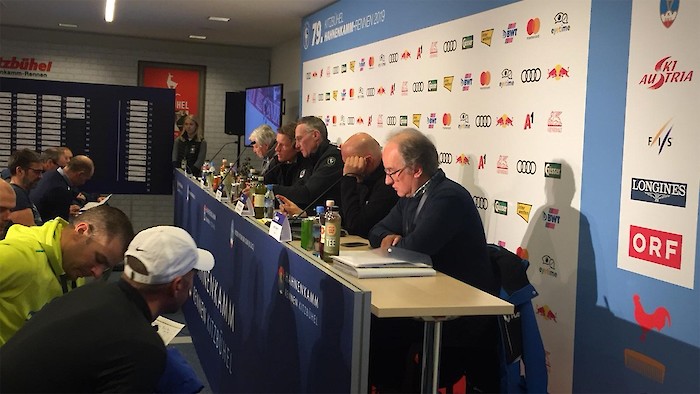 25.01.2019
"It was a good and fair race"
With these words, Chief of Race Mario Mittermayer- Weinhandl opened today's Team Captains Meeting. 
"We congratulate the winning athletes." 
The programme of the meeting also included a detailed weather report. "Tomorrow will be an interesting day. The night will stay cold, but temperatures will increase throughout the day", explained KSC President Michael Huber.
The meeting was concluded with a big thank you to all athletes, coaches, service crews, workers and fans who took the unforeseen change to the programme in their stride. Even today, over 25 000 spectators lined the race course.  One last tip to round off the meeting: Heavy traffic is expected for tomorrow, so an early arrival in Kitzbühel is advised.
The first run of the Slalom will start at 9:30 hrs, followed by the second run at 12:30 hrs.
Photo © K.S.C.
---
Related Posts
---