WWP remains marketing partner until 2025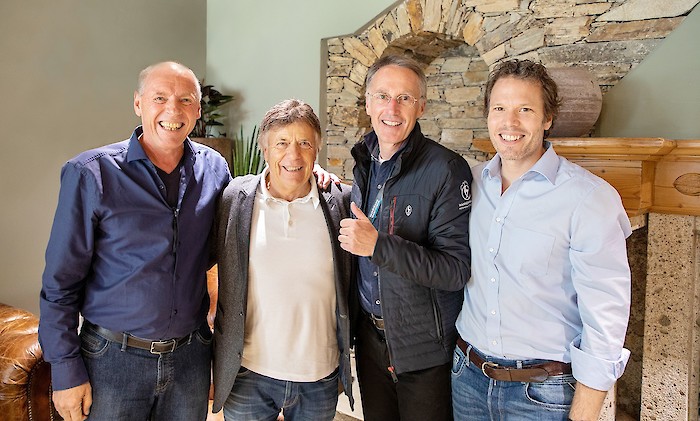 08.11.2019
Kitzbühel Ski Club (K.S.C.), organizer of the Hahnenkamm Races, and global sports sponsoring agency, WWP Weirather-Wenzel & Partner AG (WWP-Group), have extended their exclusive marketing partnership for the traditional International Hahnenkamm Races in Kitzbühel, which has been in existence since 1997, by a further four years up to and including the 2025 alpine skiing event. For over 20 years, Kitzbühel Ski Club and the WWP Group have developed the Hahnenkamm Races into one of the most prestigious and world-renowned sponsoring and B2B platforms of the winter season
The cooperative agreement between WWP, K.S.C and the Austrian Ski Association (ÖSV) includes the marketing and marketing rights to the areas surrounding the famous classic racecourses of the Streif and Ganslern. Moreover, WWP Group is responsible for the KITZ-RACE-Club VIP hospitality area, the meeting place for over 1,000 opinion leaders from the worlds of business, politics, sport and culture. Preparations for the 80th anniversary of the Hahnenkamm Races from 24th to 26th January 2020 are already in the final phase. 
Mirjam Hummel-Ortner, CEO WWP-Group: "We are delighted that this exciting, challenging and adventurous journey will continue and, in particular, the trust that K.S.C has bestowed in WWP as their marketing partner. The Hahnenkamm Races are a place where enjoyment of the live event as well as the highest sporting achievements coalesce uniquely. Shortly before the 80th anniversary of the Hahnenkamm Races we remember many milestones, but above all, look to future marketing trends and subsequent opportunities to further develop the Hahnenkamm Races".
Michael Huber, President of Kitzbühel Ski Club (K.S.C.). "We have enjoyed an excellent working relationship with the WWP-Group for two decades. Together we have brought the world-class sporting event of the Hahnenkamm Races to the pinnacle of the international ski calendar and continuously developed it further. This is and will always remain our common goal. We are confident that, together with WWP, we will continue to impress with new initiatives at the 80th anniversary event in 2020, as well as in following years".
---
Related Posts
---