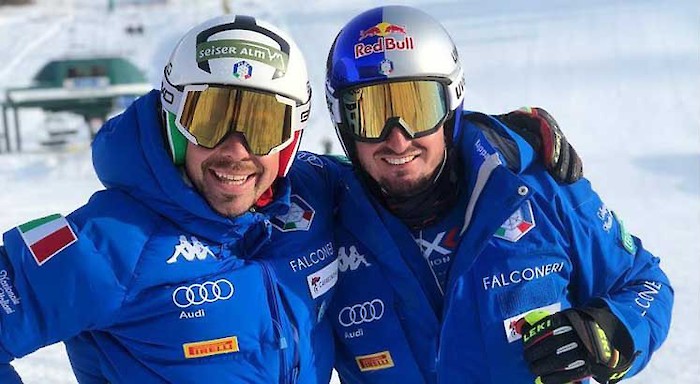 17.01.2018
After yesterday's Downhill training on the Streif, the racers are having a day off today to recover both physically and mentally.
"The athletes will probably stay in bed a bit longer than normal today"
...reports Giuseppe Abruzzini, fitness coach to Peter Fill, Christof Innerhofer and Dominik Paris. The racers have been given the morning off to do whatever they please and a local school's PE hall has been reserved this afternoon for team sports, such as volleyball or handball. "It's just about changing things up a bit and team sports will strengthen their comradery", says Abruzzini.
---