Snow spreading on the Streif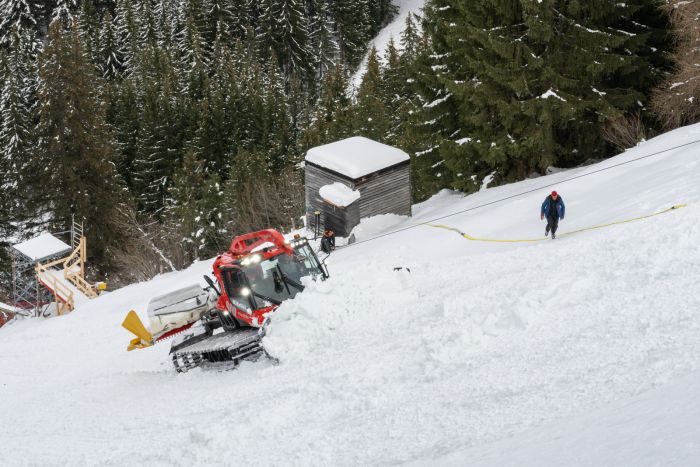 17.12.2022
An even layer of artificial snow is currently being distributed over the Streif. A backbreaking job at the Start, Mausefalle, Steilhang and Traverse sections.
Not only is the rope made of steel from which the piste machines are suspended during grooming operations, but also the nerves of the drivers. Michael and Markus are calm, concentrated and precise as they spread snow over the Steilhang and Traverse sections. Bergbahn Kitzbühel Cable Car Co. dispatches up to 15 of its best drivers to work on the racecourse. Artificial snow was evenly distributed over two sections this week. While the up to 550 hp piste machines do the "shoveling" work, the Ski Club's mountain team blends the snow with water: " Due to the low temperatures in the last few days, the artificial snow is so dry that we mix it with water. This makes it smoother and easier for the machines to spread," explains Hans Koidl, "Alte Schneise" section manager.   
The same work process can also be observed in the Traverse section. The additional water, however, also makes the snow layer for the Streif more compact and harder. Hans Koidl is confident that even the somewhat warmer temperatures over the next few days will not harm the racecourse.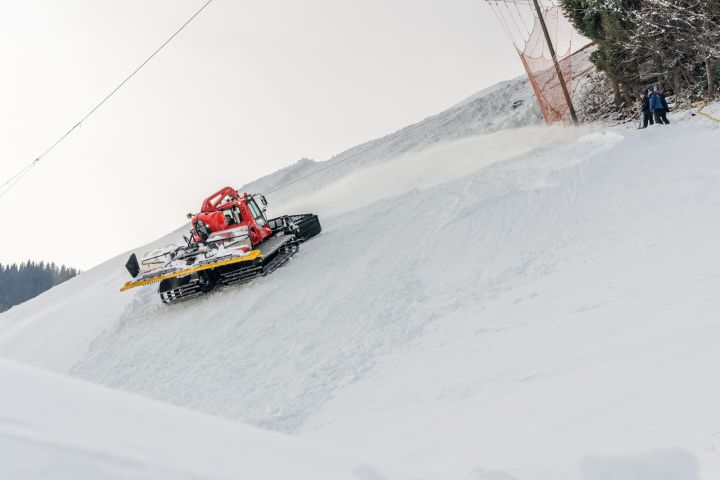 Photo © K.S.C./alpinguin
---
Related Posts
---