The 80th Hahnenkamm Races: What happened 70 years ago?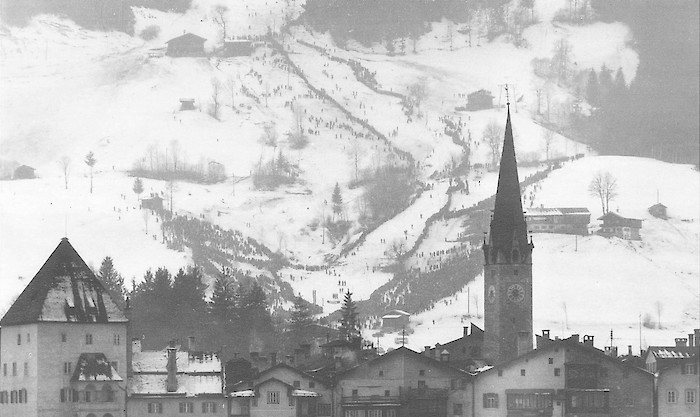 19.01.2020
The 1950 Hahnenkamm Races were in a class of their own: Fitz Huber at the pinnacle of his ski career
Though the 12th Hahnenkamm races clearly suffered under the absence of several top-racers like Prada and Gstrein, who were in the USA at the time, the remaining athletes from Italy, Yugoslavia and Germany mastered all challenges with flying colours. With his Downhill victory, Huber set the wheels in motion for his success in the Combined – he bagged two medals that year and stood at the top of the rostrum in both the Downhill and Combined category.
Sepp Folger gave nothing away in the Slalom – setting two overall best times that his competitors had no chance of beating.
Rosi Sailer took the gold medal home in the last KSC women's Downhill – a competition that was discontinued in the following years due to safety reasons.
Last but not least, first place in the Combined category was taken by Mitzi Stüger from the Austrian Salzkammergut.
Photo © K.S.C.
---
Related Posts
---