The Hahnenkamm Poster Tradition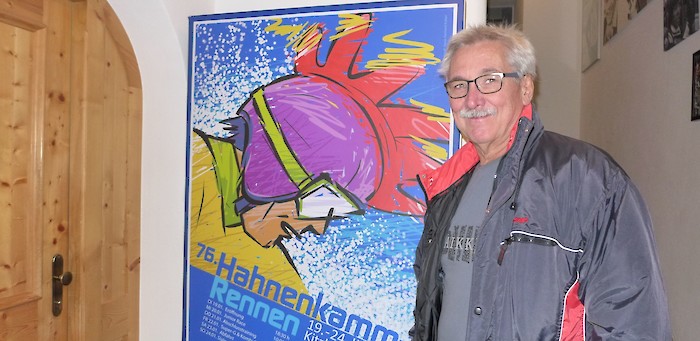 19.01.2016
The competition was brought into being on the occasion of the 50
th
anniversary races. From then on, the poster design contest has developed into an annual, internationally advertised tradition, sponsored by the Kitzbühel BTV (Bank for Tirol and Vorarlberg). The original design theme of a racer, Mount Hahnenkamm, the town and a rooster has been extended and artists given free creative rein. Pure commission work, for example by graphic designers and agencies, must not be paramount. The art posters for the Hahnenkamm Races are listed in the Olympic Museum in Lausanne and have, in the meantime, become highly collectable. The current FIS Ski Book (Skisport in Kunst und Design von Karin Rase, Edition Leipzig – Ski Sport in Art and Design by Karin Rase, Leipzig edition ) has published two Hahnenkamm Races poster designs. Hahnenkamm Race tickets and T-shirts are printed with the winning design, which is determined by a jury. The posters are printed in DIN A1 (59.4 mx 84.1 cm) format on high quality special paper and area available to purchase. All proceeds go to the benefit of Kitzbühel's young ski talent. Record revenues were achieved last year.
The winning poster of 2016
A purple helmet, topped by a red crest, explosions of snow and a shrill outfit on yellow and green. "The bold colours of red and yellow are in direct contrast with the cooler colours, and flames of enthusiasm blaze at the finish line", explains the artist, Hans Kalian. The Carinthian artist won this year's competition.
---