Will the course record hold?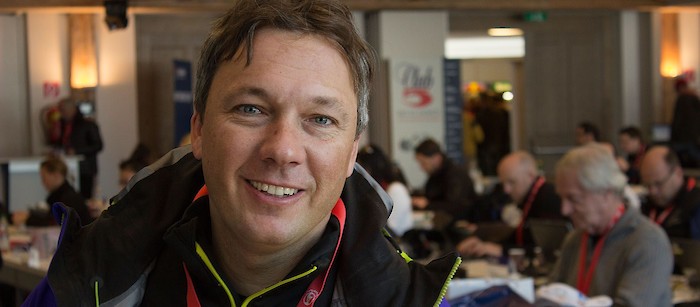 17.10.2016
The Streif course record of 1:51.28 dates back to 1997, when Austrian Fritz Strobl upped the bar with a record time that stands to this very day. HKR Chief of Race, Naglich: "The course record seems to be set in stone!"
Many people from the skiing world wonder what was different back then. After checking out the data and route length, it is not immediately obvious.
29 gates were flagged out, it was a constant 5°C, sunny, the slope was compact.
"Everything dovetailed back then, the slope was fast, materials were ideal.
It was simply THE day of my career",
is how Fritz Strobl describes his success on the Streif.
"The Streif was the fastest it has ever been",
laughs Strobl today,
"and I was incredibly confident.
"It brings me great pleasure to this day!"
He remembers that it was a cold night and warm during the day, "the course was super-fast, with excellent conditions.
Ski fans will be on tenterhooks to see if and when the Streif course record will be broken, or whether it truly is set in stone.
Year– Name – Time – / Temperature at Start & Finish
1999 – Hans Knauss AUT  –   -1:54,18 - 1°&-2° 2001 – Hermann Maier AUT –     1:56,84 / -2°&-1° 2002 – Stephan Eberharter AUT –     1:54,21 / -1°& -3° 2004 – Stephan Eberharter AUT –     1:55,48 / -10°& -13° 2004 – Lasse Kjus NOR – 1:58,78 (Ersatzabfahrt f. Bormio)  –    -12°&-5° 2009 – Didier Defago SUI – 1:56,09  –     -6° &-2° 2010 – Didier Cuche SUI – 1:53,74  –     -6°&-4° 2011- Didier Cuche SUI – 1:57,56  –    -6°&-4°  
---