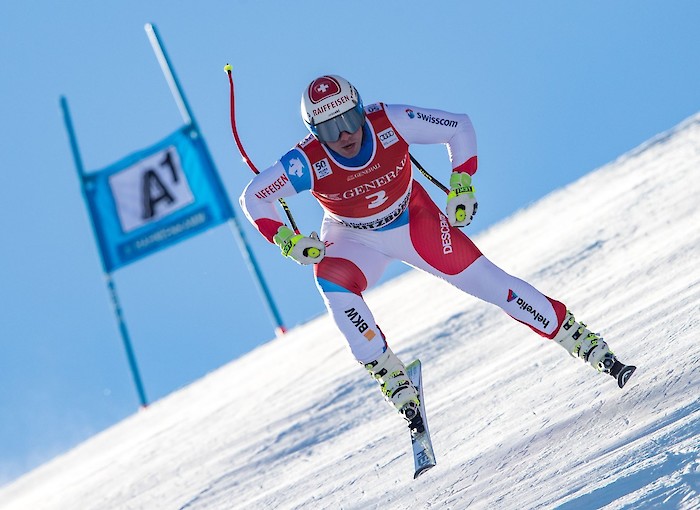 14.01.2018
At only 14 years of age, Beat Feuz celebrated his Kitbühel debut in the scope of the Junior Race 2002 where he came fourth, just missing the podium. Now the Swiss racer boasts three of his own "Gams" trophies: he came third in last year's Super-G and came second in both the 2016 Downhill, as well as the 2012 Alpine Combined.
Apart from his successes on the Streif, one particular event has remained in people's memory: during a Downhill training run in 2016, Beat Feuz touched his ski as he whizzed across the finish line at 130 km/h. After the run he explained that it was just a little entertainment for the crowd.
Beat Feuz isn't just a stuntman, though: he has already won two Downhill races this year, Wengen and Lake Louise turned into a Feuz show. One thing is clear: when this Swiss racing hero steps onto the piste, the Streif won't know what hit it.
Photo © EXPA
---
Related Posts
---