First British winner at the Hahnenkamm Races since 1931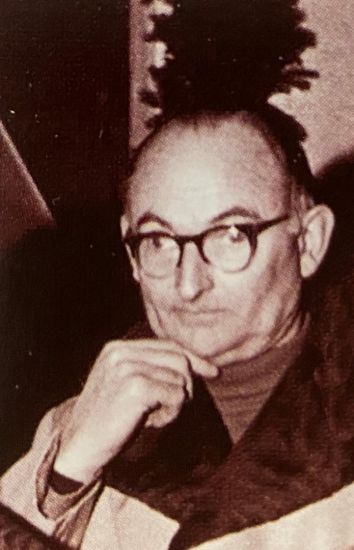 22.01.2022
Slalom victor Dave Ryding is the first World Cup winner from Great Britain.  The first Briton to win a Hahnenkamm Race, however, was Gordon Cleaver.  He took the very first Combined title in 1931 and established the "International" status of the Hahnenkamm Races.
35-year-old Dave Ryding from Lancashire in the north-west of England has rewritten ski history today. After 13 years on the ski circuit, he not only accomplished his very first World Cup victory on the Ganslern Slope, but also the first ever for Great Britain (since the World Cup was founded on the Seidlalm in 1967). This closes a chapter that began 91 years ago, when a fellow Brit won the first Hahnenkamm Races in 1931. Back then - the races took place on 28th and 29th March - Gordon Cleaver won the first Combined discipline ahead of Hansjörg Schlechter from Kitzbühel and German athlete, Hans von Weech. The man from Stanmore achieved this feat without even being a member of the national team.
Gordon Cleaver later forged a career in the Air Force, where he witnessed the Second World War at first hand as a fighter pilot. His plane was shot down in 1940, but he managed to parachute to safety. He was so badly injured in the incident, however, that he lost almost all sight in both eyes, necessitating no less than 18 operations. Gordon Cleaver passed away at the age of 84 on Christmas Eve, 1994.
In celebration of the 75th Hahnenkamm Races in 2006, Kitzbühel Ski Club awarded the Cleaver Cup to the best-placed Briton, which was awarded to Scotsman Finlay Mickel who finished 25th in the Downhill. Michael Huber said on the occasion of the Cleaver Cup: "We are really proud of Gordon Cleaver. The British were so important in establishing the early popularity of skiing, especially racing. He was the reason the Hahnenkamm became an international event, which never would have happened if a local had won". A legacy now perpetuated in spectacular fashion by Dave Ryding on 22nd January 2022.
Photo © K.S.C.
---
Related Posts
---