Piste preparation going well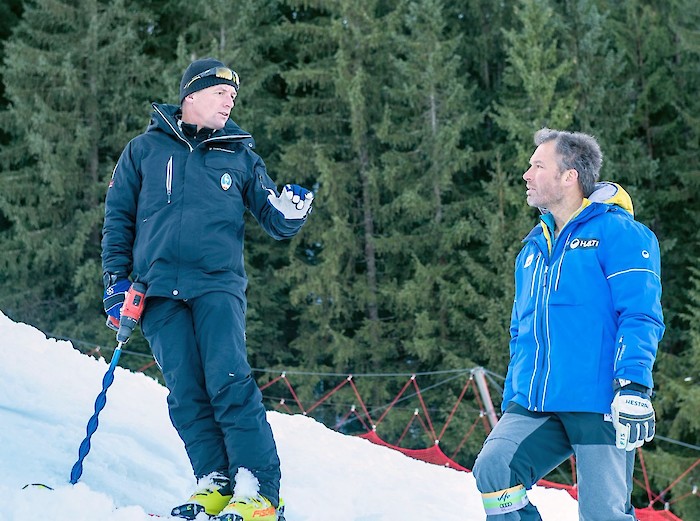 15.01.2018
Last summer the Streif was officially re-approved, a regular process for racecourse inspections. Despite the highest of technical standards being required on the Streif, "everything went according to plan", Chief of Piste Herbert Hauser confirms. A snow inspection at the beginning of January also went without hitch "thanks to all the natural snowfall and the Cable Car co.'s excellent artificial snow preparations."
Only a few changes need to be made to the racecourse.
"From a course perspective, the Streif will always be the Streif"
...says Hauser, "but we always incorporate a few improvements and innovations with regards to safety and technical facilities." When asked about what he thinks makes the legendary racecourse so unique, Hauser replies: "Anyone who has seen the Streif from the Start House knows: it drops immediately away into the steep 'Mausefalle' segment, followed by the even more demanding 'Karussellkurve' and 'Steilhang' sections before the racers cross the 'Hausbergkante' and hit the 'Traverse' at 140km/h. It's spectacular from start to finish."
Photo © K.S.C.
---
Related Posts
---