Race week is officially opened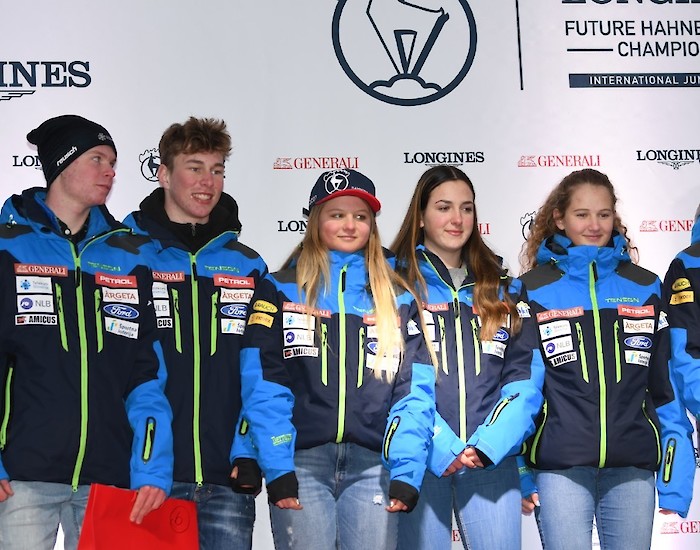 21.01.2020
In keeping with tradition, the Hahnenkamm Week does not begin on the ski slopes, but in Legends Park on Tuesday. At the Opening Ceremony, to be precise. The official start signal is fired when the Parade of Nations marches in and the start numbers for Longines Future Hahnenkamm Champions race are drawn. Words of welcome from the guests of honour, are of course an integral part of the evening:
"It is important for our young athletes to gather experience. Especially at such a top event,"
emphasized ÖSVB Youth Coordinator, Josef Grebner.
Signe Reisch, chairwoman of Kitzbühel Tourism Association, expressed her thanks for everyone who makes these races possible. KSC President Michael Huber is delighted:
"With no further ado. I would like to declare the 80th Hahnenkamm Races as officially open!"
Livestream - Longines Future Hahnenkamm Champions
Photo © K.S.C.
---
Related Posts
---