The 80th Hahnenkamm Races: What happened 10 years ago?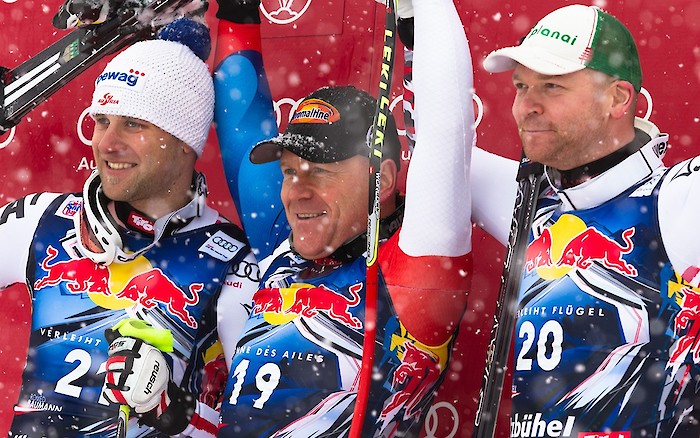 26.01.2020
10-year anniversary of the Ganslern Alm and the Hahnenkamm Organizing Committee
centre, as well as the third Super-G and Downhill double victory.
The famous Ganslern Alm opened for the first time in January 2010 during the Hahnenkamm
Race and therewith celebrates its 10 th anniversary this year.
In 2009 and 2010, the Tirolean chamber of commerce building in Kitzbühel – "K3" for short –
was reconstructed. The Hahnenkamm Organizing Committee centre has been stationed at
the K3 ever since – another 10-year anniversary.
2010 also marked Swiss athlete Didier Cuche's victories in the Super-G and Downhill, a sensational performance previously achieved only by Austrian racers Hermann Maier (2001) and Stephan Eberharter (2002).
Photo © K.S.C.
---
Related Posts
---