The Hahnenkamm Purse is Decided!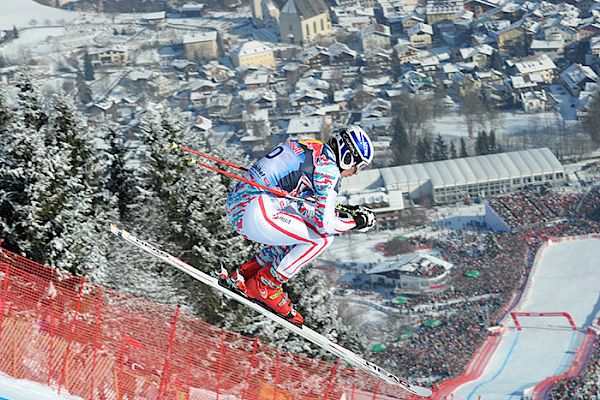 12.10.2015
Event Organizers club management, Kitzbühel Ski Club (K.S.C.), have set the prize money for the 76thHahnenkamm Races at Euro 645,000.
A total sum of Euro 265,000 has been budgeted for the Super-G and Combined events on the first race day, Friday 22
nd
January. This sum increases to Euro 380,000 for Saturday and Sunday, divided into Euro 190,000 for each race day respectively. The Downhill and Slalom winner will each win Euro 70,300. As has always been the case in recent years, all those ranking in the top 30 will receive prize money. "What is new is that prize money will also be paid out to the top 30 ranking athletes in the Alpine Combined in 2016. Until now, it was only those ranked from 1 to 15 ", explains OC Chief, Michael Huber. "It takes an enormous amount of effort by the Organizers to achieve an increase in prize money every year. This record sum is only possible thanks to the marketing of our sponsors and television partners of the highest level". It is of particular importance for Race Director, Axel Naglich, that the purse is also shared between those further down the rankings, because: "Prize money should recognise the extraordinary sporting achievements of all those competing on the Streif and Ganslern".
Price money
Downloads
---