Total dedication for the benefit of the fans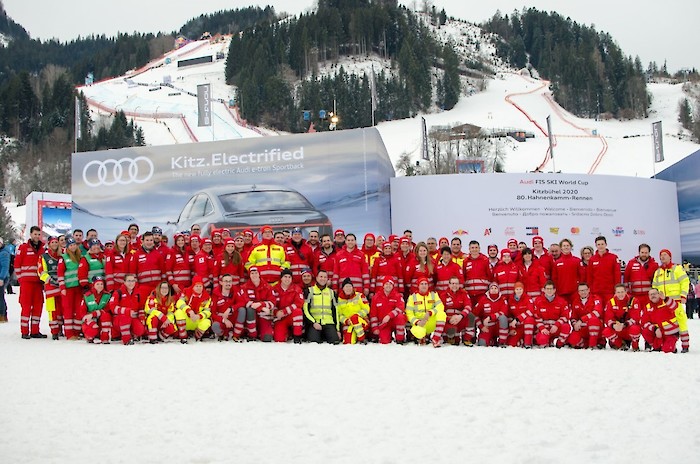 26.01.2020
Once again this year, the Hahnenkamm Races offered an unrivalled spectacle that attracted thousands of people to Kitzbühel on race days. Ensuring their safety and well-being is a matter that has always been given upmost priority.
With this in mind, there were 170 medics, paramedics and six emergency doctors on duty throughout the Race Weekend. This was made possible by the excellent collaboration between the Austrian Red Cross (Kitzbühel District Office) and the Federation of Samaritan Workers, with support from other federal states, including Munich.
This resulted in around 1,900 personnel-hours for the emergency services during the Hahnenkamm Races, which were absolutely necessary: almost 120 people received treatment this year, 45 of whom required ambulance transport. These figures are similar to those of the previous year.
"Careful precautions implemented in the town area made life much easier for the emergency services, there was a good atmosphere on all sides"
said a Red Cross representative.
Organizers and fans would therefore like to thank all the emergency services for their excellent work at the Hahnenkamm Races. Your dedication and self-sacrificing commitment makes the smooth running of the Kitzbühel extravaganza possible – admirably demonstrated once again this year at the 80th Hahnenkamm Races.
Photo © Rotes Kreuz / Hermann Mitterer
---
Related Posts
---