Hahnenkamm welcomes its legends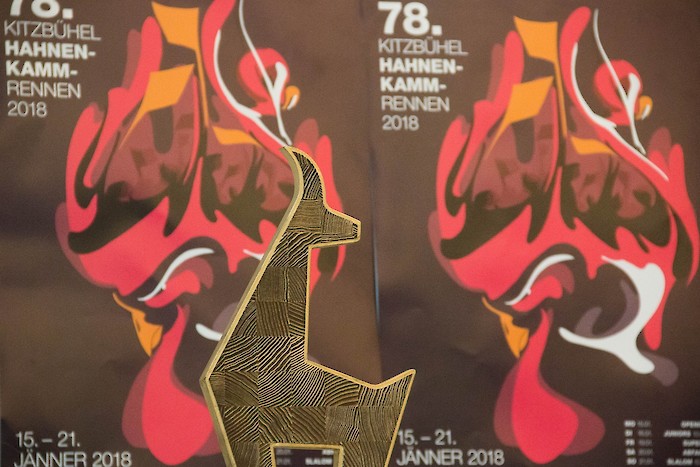 19.01.2018
This year, it is our pleasure to extend a very warm welcome to 23 former Hahnenkamm winners in Kitzbühel.
Together, said 23 victors stood on the podium no less than 112 times, won 26 Olympic medals, as well as 57 World Cup medals over the course of their careers.
The Streif and Ganslern are the event locations of the biggest and most important annual races in alpine ski sports. Sections such as the Mausefalle, Steilhang, Seidlalmsprung, Lärchenschuss, Hausbergkante, Traverse and the Zielsprung are legendary.
In 1962, Willi Forrer won the Downhill. Austrian racer Egon Zimmermann triumphed in the Combined and Downhill disciplines on the Streif in 1963. Jean Claude Killy went on a four-year winning spree: the Combined in 1965, Slalom in 1966, Combined, Downhill and Slalom in 1967, and to top it off, the Combined in 1968. Giovanoli Dumeng celebrated victories in the Slalom and Giant Slalom in both 1968 and 1970.
Roland Collombin raced to first place in the Downhill of 1973 and 1974. Austrian ski great Hansi Hinterseer won the 1974 Slalom. One year later (1975) it was Piero Gros time to shine, coming first in the Slalom. Sepp Ferstl, father to successful athlete Josef Ferstl, joined the elite circle of Hahnenkamm Downhill winners in 1978 and 1979.
Austrian racer Franz Klammer's perfect form allowed him to collect golden Downhill trophies in 1975, 1976, 1977 and 1984. Daniel Mahrer also whizzed his way to victory on the Streif Downhill in 1989.
Athletes Klaus Haidegger and Ken Read received their "Gams" trophies in 1978 and 1980 respectively, while Jimmy Steiner picked up his in both 1979 and 1984 for the Combined discipline. 1999 was the year Hans Knauß had his name blazoned across a winners' gondola after his Downhill performance. However, Fritz Strobl's record time of on the Streif has yet to be beaten: 1:51,58! This incredible feat earned him the winner's trophy in 1997.
Many Austrian athletes have celebrated great victories since the year 2000.
Fritz Strobl, for instance, triumphed again in the Downhill of 2000.
Successful racer Benjamin Raich claimed first place for himself in 2001 and 2006 in the Slalom and Combined disciplines respectively. One season on, in 2002, Rainer Schönfelder joined the Slalom winner's circle. Michael Walchhofer celebrated his first World Cup victory in the 2003 Combined, only to return to the podium in 2006 as the Downhill champion. The crowning jewel in Klaus Kröll's career crown was undoubtedly his Super-G win in 2009.
However, that's not to say that only Austrian athletes are privy to the Hahnenkamm title – they have been joined by racers from all over the world.
American athlete Daron Rahlves won the Downhill and Super-G in 2003 and 2004. Ivica Kostelic was unbeatable from 2010 to 2013, claiming the golden "Gams" trophy for the Combined discipline year after year. In 2011, his Super-G victory earned him the winner's gondola. Swiss racer Didier Defago triumphed in the 2009 Downhill, as well as the 2014 Super-G.
Current record holder for the most Downhill victories - five in all – is Didier Cuche.
Photo © K.S.C.
---
Related Posts
---